The "Coach Leader" © in the footsteps of Socrates - 22nd Master class of ICF Bulgaria with Guest Speaker Barbara Asimakopoulou, PCC
27.02.2018 18:00ч. Вторник - 27.02.2018 20:00ч. Вторник
ON-LINE via ZOOM - leave your email correctly! You will receive link for ZOOM through the email up to 5 pm on 27th of February!, гр. София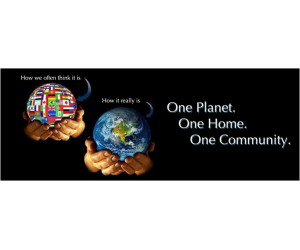 Билети
Информация за събитието
A Master Class in Coaching
Nowadays managing complexity is imperative in every aspect of life. Moreover, talent retention and resilience to extreme pressure are also required. At the same time, we are looking for a new leadership "ethos" involving qualities such as authenticity, integrity and humility.
How can the leader meet these expectations?

How to first change themselves and how to change the mindset and then the behaviour of their team?
The "Coach Leader" © in the footsteps of Socrates is an innovative model of everyday leadership, on a personal or professional level, based on ancient Greek Philosophy and Coaching. This model transforms any person into an "ethical" an efficient leader first for him/herself and then for other people both in his/her personal and professional environment. The Coach Leader© co-creates an existential destination- vision with his/her team, using the innovative coaching strategic model Philosophership©, expressing the ICF coaching competencies within a code of ethics that is combined with the ancient Greek virtues (spiritual and moral virtues of Aristotle) and ICF Code of Ethics.
The Coach Leader© in the footsteps of Socrates: Registered under the Copyright Act No. 3717
Learning outcomes:
The Coach Leader© stands out because it is not just another coaching leadership model but a way of living. It serves as "a moral compass" for a higher purpose, individual happiness and social positive change.
What will the audience walk away from this session with that is unique and impactful?
This model aims at offering to the modern world a unique, alternative approach of leadership for any leader or potential leader who wishes to take control of him/herself, his/her decisions, be fully conscious and responsible for his/her actions and achieve personal and social eudemonia and sustainability.
Short biography:
Barbara is a creative and experienced ICF- PCC Leadership Coach and motivational speaker, with remarkable emotional intelligence, who has developed a distinctive personal signature in leadership, based on words of wisdom of Greek philosophy.
"I love to inspire leaders and potential to fully extend their horizons, achieve their milestones and live their life with "eudemonia."
Barbara is serving individuals and companies for more than 25 years in Europe, USA and UAE.
She is an Athens University associate trainer and author of the E-learning program "COACHING LEADERSHIP IN THE FOOTSTEPS OF SOCRATES" that introduces the "Contemporary Coach Leader who aims to create an ethical and sustainable global society".
She is certified by Coach U and Marshall Goldsmith (#1 Leadership Thinker according to Harvard Business Review).
She is the founder and Managing Partner of Human Resources Expertise, the co-founder of "The Rebounders", ICF Greece President 2015, founding member and member of the board 2014, 2016, member of ICF Task Force "ICF on Tour 2015" and "ELM 2016".
- Master in Business Administration, with major in Human Resources from ALBA Graduate Business School, Athens, Greece.
- Post Graduate Diploma in Business Administration with major in Organizational Psychology from "I.A.G." Université Catholique de Louvain-La- Neuve, Belgium.
- BSc in Chemistry, with major in Biochemistry and Brain Chemistry, from University of Patras, Greece.
More information can be found here:
WHEN: February 27th, 2018, Tuesday from 18:00 to 20:00 – ONLINE SESSION!!! (via ZOOM platform) 
* ICF Continuing Coaching Education (CCE) for this event:
Each accredited by ICF Coach will get 2 CCE points - Continuing Coaching Education and Resource Development valid for the renewal of accreditation.
Галерия
Организатор
Кога & Къде
Място: ON-LINE via ZOOM - leave your email correctly! You will receive link for ZOOM through the email up to 5 pm on 27th of February!,
Регион: област София ,
Град: гр. София,
Адрес: ул. Искър 4

Вторник, 27 Февруари 2018, 18:00 ч.
до
Вторник, 27 Февруари 2018, 20:00 ч.