Coaching of International Managers: Organizational and Individual Perspectives - 20th Master class of ICF Bulgaria with Guest Speaker Raija Salomaa PCC
12.12.2017 19:00ч. Вторник - 12.12.2017 20:30ч. Вторник
zoom.com, гр. София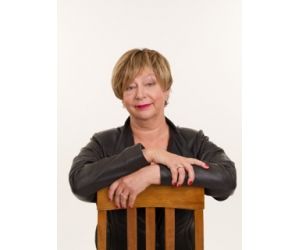 Билети
Информация за събитието
In the 20th Masterclass of ICF Bulgaria and the second of the anniversary serries "10 Masterclasses for 10 years of ICF Bulgaria" we'll be with Dr Raija Salomaa, PCC and will be exploring Coaching of International Managers: Organizational and Individual Perspectives.
This online live session will give an overview of current international coaching research and will presents 3 different useful frameworks that are applicable in international coaching practice in versatile ways.
Main topic areas covered in the session:  
Practice: tools for coaching practice
Build: understanding what are critical factors in creating a coaching culture in global environment
Science: understand how to utilize Wilberg's systemic model to organize research, write a report of a coaching study and as an analytical tool in research, learn about the findings of a recent PhD study
Future: Discuss how coaching can support international managers in a volatile, uncertain, complex and ambiguous global environment where the workforce is mobile
Learning outcomes:
Participants will be able to understand how international business environment impacts coaching needs; will get an understanding of current coaching research, as well as useful tips for further reading & learning.
As a gift they will get their own online pdf of Raija Salomaa's PhD report for further learning.
What will the audience walk away from this session with that is unique and impactful?
The newest knowledge from the field of cross-cultural coaching, one of the hottest trends in coaching, and gain useful tools for their coaching practice.
The participants will be able to utilize useful frameworks in their coaching practice (for building a coaching culture, for evaluating a coaching assignment and asking systematic questions in career coaching). They will be able to get evidence-based arguments for client negotiations.
Short biography:
Dr Raija Salomaa has recently completed an article- based PhD on the topic: Coaching of International Managers: Organizational and Individual Perspectives at the University of Vaasa's Business School, Department of Management. 
Raija holds a PCC since 2009 and is a founding and ex-board member of ICF Finland. She has studied coaching e.g. at the Fielding Graduate University's Evidence-Based Coaching Program. Raija has been invited to present coaching specific papers in many international conferences. 
Today she works as an Executive and Mentor Coach and is an author of several international peer-reviewed articles and book chapters.
More information about Raija Salomaa can be found here: www.crossnomads.com
Full participation in the Masterclass will reing to all ICF credentialed coaches 1.5 CCEUs for credential renewal.
Галерия
Организатор
Кога & Къде
Място: zoom.com,
Регион: област София ,
Град: гр. София,
Адрес: zoom.com

Вторник, 12 Декември 2017, 19:00 ч.
до
Вторник, 12 Декември 2017, 20:30 ч.